Indian economy has been growing rapidly over the last thirty years. Additionally, there has been rapid advancement and adoption of technology like mobile phone usage and availability of data at low cost. Interventions like Jan-Dhan Yojna scheme, introduction of Aadhaar, push towards digitization have brought about a transformation in the financial services sector. Jan-Dhan Yojna scheme has enabled 45cr new bank accounts since 2015, while the UPI platform has seen fast adoption for digital transactions with monthly transaction value increasing from ₹0.38cr in July 2016 to ₹10.4cr in May 2022.
However, 85% of the Indian households still have income less than ₹25,000 per month, and more than 600m individuals are underserved in terms of formal financial services due to various reasons. To promote inclusive development of the country, access to finance for these individuals as well as small and micro businesses is critical. Fintech for inclusion initiative aims to address this gap and serve all sections of society, working with the financial institutions as well as fintech organisations. If we can do it, India will be transformed, and its economy will be greatly strengthened.
IIT Madras Research Park (IITMRP) and IITM Incubation Cell (IITMIC) have been at the forefront of technological innovation which has the potential to benefit society. Over the last 10 years, IITMRP/IITMIC have developed one of the strongest ecosystems of companies and start-ups driving Financial Inclusion in India and hence are well placed to drive concerted efforts for inclusion in India. That is why we have now taken on a goal to make India a leader in 'Fintech for Inclusion' in the next 10 years.
A Report on Financial Inclusion Challenges
IITMRP/IC Ecosystem for Fintech for Inclusion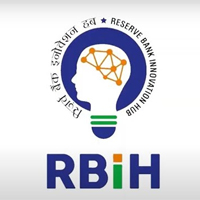 The Reserve Bank Innovation Hub (RBIH) is a wholly owned subsidiary of the Reserve Bank of India (RBI) set-up to accelerate innovation across the financial sector. The hub collaborates with financial sector institutions, policy bodies, technology industry and academic institutions for exchange of ideas and development of prototypes related to financial innovations.
Kaleidofin is our partner organization which helps customers attain their life-goals by providing tailored financial solution. Their offerings include personal goal-based savings solutions, machine learning based credit underwriting, inclusive payment solution and flexible credit solutions for the underserved population.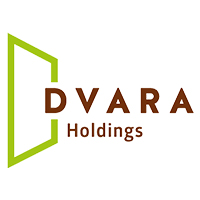 Dvara Holdings (formerly IFMR Trust) has been championing Financial Inclusion in India since 2008 and has pioneered initiatives that have impacted the lives of millions of low-income households in India. It pursues its mission of ensuring that every individual and every enterprise has complete access to financial services by both undertaking rigorous policy research through its not-for-profit entity Dvara Research and building strategic commercial institutions incubated at the Dvara Venture Studio. Under the Dvara EIR (Entrepreneur-in-Residence) Program of the Dvara Venture Studio, the current incubatees include: Dvara KGFS, Dvara Solutions, Dvara Money, Dvara E-Registry, Dvara SmartGold, Dvara E-Dairy and Dvara Health Finance.
FinBlue is a fintech centre of entrepreneurship by Software Technology Parks of India (STPI) set up by the Ministry of Electronics and Information Technology (MeitY). It offers a collection of cloud-based APIs from banks, core banking software, payment gateways, and analytics tools to Fintech startups for the development and testing of prototypes, and to subsequently showcase these prototypes to financial institutions.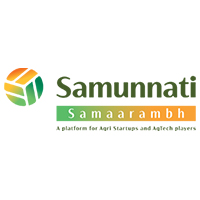 India's largest agri enterprise, Samunnati is an open agri-network to unlock the trillion-dollar plus potential of Indian agriculture with smallholder farmers at the center of it. Staying true to its name, Samunnati stands for collective growth & collective prosperity for the agri ecosystem. Samunnati does this by connecting players across the agriculture value chain and enabling affiliated Farmer Collectives and the larger ecosystem to be more efficient and productive through multiple technology enabled interventions and collaborative partnerships.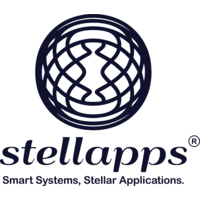 Stellapps is our incubated company that is an end-to-end dairy technology solutions company. It digitises and optimises milk production, procurement and cold-chain management and uses its IoT network for setting up data-driven financial services to dairy farmers, which includes payments, banking services, lending products and insurance.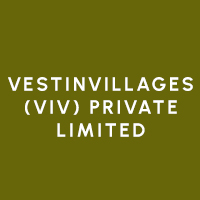 Vest-in-Villages is our incubated company working towards financial inclusion, which provides an easy-to-use scalable credit scoring and tracking tool that can be widely used for providing credit to unbanked small & marginal farmers, measure their performance and impact of credit.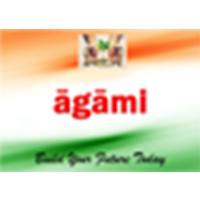 Agami Fintech Solutions is an incubated company building a Fintech SaaS platform & mobile app that brings millions of Indian, in particular migrant workers, casual laborers and domestic service providers, into an organized financial system by enabling their payroll and salary management and immediate subsequent transactions to support their dependents.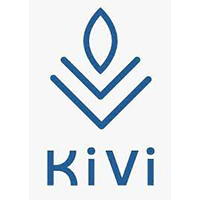 KiVi (Agrosperity Tech Solutions Pvt. Ltd.) is an IITMIC incubated company developing an AgriTech platform that combines technology and last mile transaction capability to enable farmer to procure inputs, sell output and avail credit seamlessly, to make farming a livelihood of choice and grow farmer income by 10x.
We have the ecosystem, and are working on reports to highlight gaps. We want to learn along with our partners and solve the problem. Join us, please write to bhuvan@respark.iitm.ac.in