What is this initiative about?
RTBI , with the support of IIT Madras Research Park & IIT Madras Incubation Cell, is partnering with Neomotion, our incubatee, to support underprivileged people with locomotor disabilities and
Imagine having to wear
size 15

shoes everyday
Yes, your feet will fit into the shoes. But will you be able to walk, run, carry out everyday activities or simply experience comfort?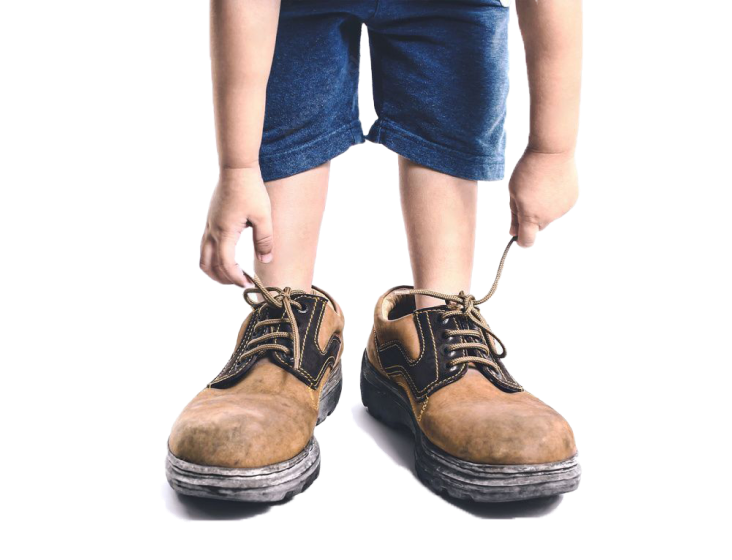 A wheelchair, like shoes, is built-to-fit, enabling easy, safe mobility for independence and an active lifestyle. It's time to put users' needs and comfort right where they should be ­– at the very heart of the wheelchair design – building wheelchairs differently because People with Disabilities are also built differently.
We aim to provide physically disabled people with world class technology that makes them socially & economically empowered, and more importantly assists them in making a livelihood for themselves and their families – a true feeling of independence!
Provide a 25,000 rupee subsidy to NeoMotion customers who need financial assistance.
Funds directed through incubation cell – corporation benefit from 80G, 12A, and CSR1 Certification
Subsidy received by customer – 75% of cost paid by customer and 25% with the help of the subsidy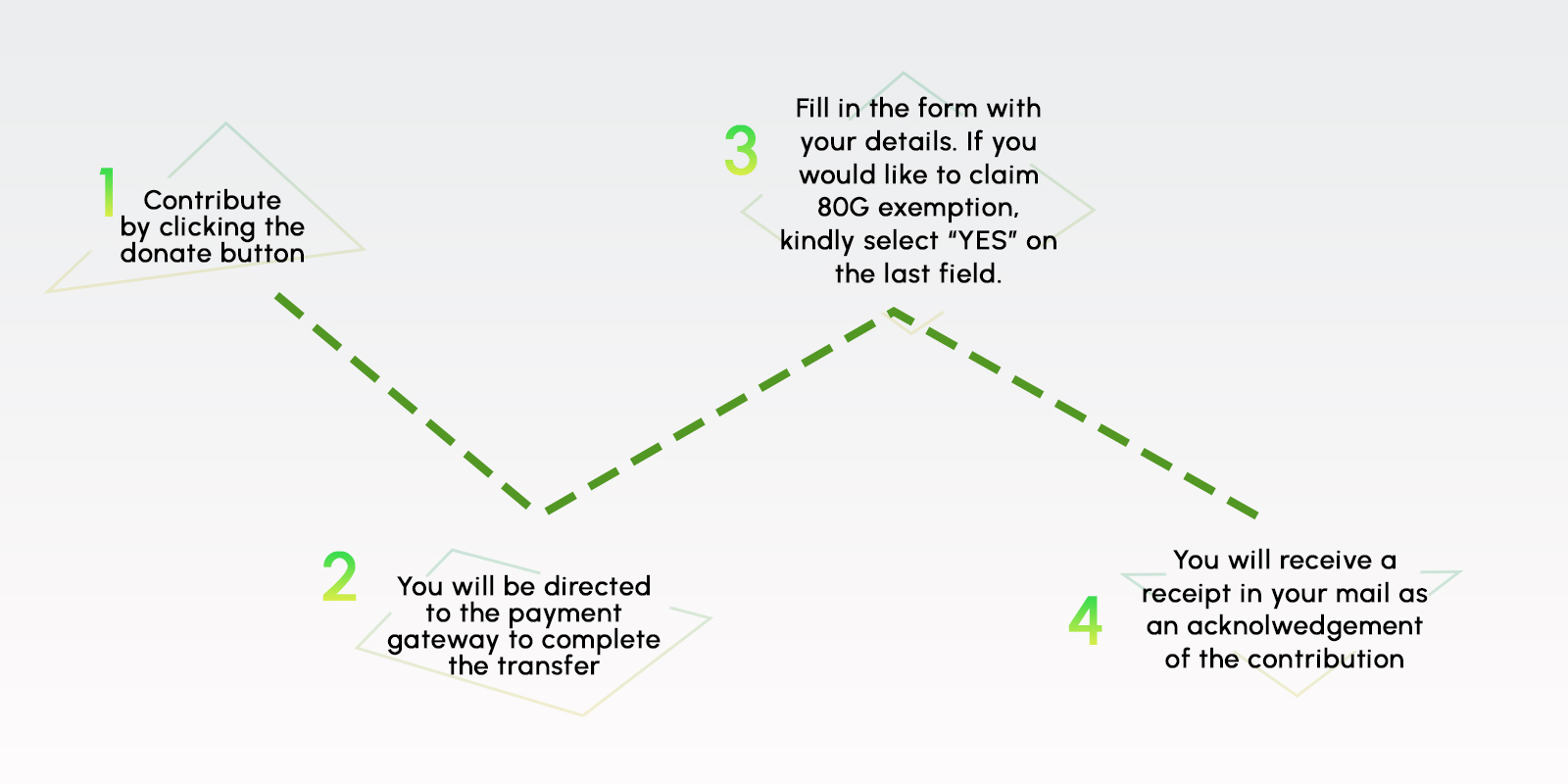 Bringing about a fundamental change in the way users explore & interact with their world, enabling dignified living.
Livelihood on Wheels is an initiative by NeoMotion to connect beneficiaries to employment opportunities that include e-commerce and food/beverage delivery drivers among other professions.
Changing the narrative for the para-athletes, Neomotion takes pride in being the first choice of custom wheelchair mobility solutions for our Indian para-athletes, many of whom have brought home multiple national and international medals!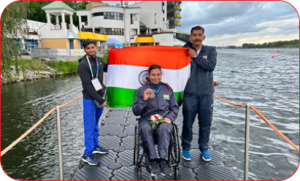 Prachi Yadav PLY wins Bronze Medal ICF Canoe Sprint & Para-canoe World Cup (2022), Poland
Kabin Siddharth represents Assam in 2nd National Para Shooting championship (2022), New Delhi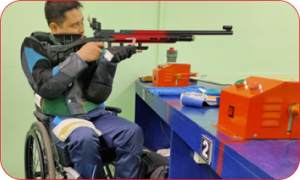 Kabin - a paralympic shooter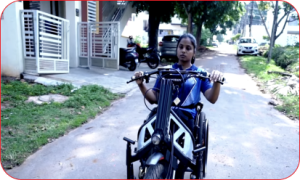 Para-Sports - The Girl who found her Wings! - Ease of going to Practice and Savings on Transportation. Pallavi, Mysore
Disability inclusion means making sure everybody has the same opportunities to participate in every aspect of life to the best of their abilities and desires.

This inclusion should also lead to the increased participation in socially expected life roles and activities such as being a student, worker, friend, community member, patient, spouse, partner, or parent.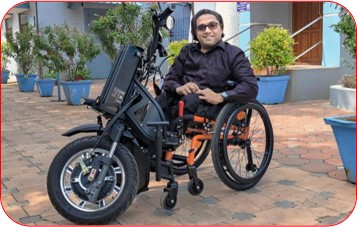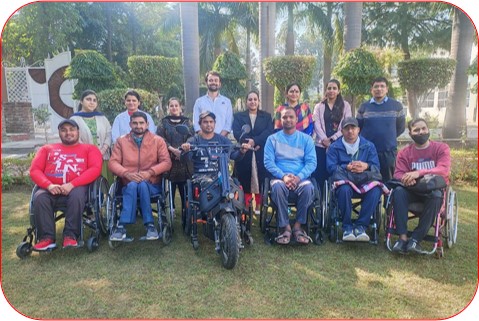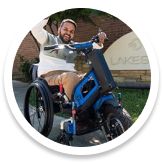 The feeling of fresh air hitting our face while driving NeoBolt is the true sign on freedom and independence
Justin Vijay Jesudas
Chennai Tamil Nadu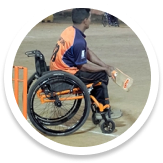 It is truly a word class wheelchair! It has resulted in my selection into the Indian national wheelchair cricket team
Santhosh Ranjagane
Maharashtra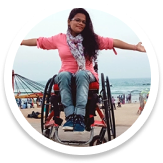 while I am on NeoFly, People notice me and not my wheelchair. My self-confidence has increased a lot!
Kunilata Barik
Cuttack, Odisha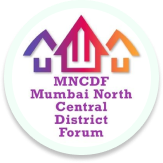 We will highly recommend the product & will be happy to share our feedback with other potential customers too. The product is great, the service is satisfactory & approach of the Neomotion team is finally the cherry on the cake which builds the trust in us as customers to procure & recommend this product. I will definitely recommend the product & also be more then happy to speak to a donor who would be interested. We at MNCDF felt great about donating this electronic mobility vehicle.
Advocate Trivankumar Karnani
Founder, Mumbai North Central District Forum (MNCDF)
To know more about the NeoMotion products
Individuals and organizations looking to support our mission and go the extra mile by assisting physically disabled people with creating a livelihood for themselves can contact us at
sdaga@neomotion.co.in
for further details.