Book Facilities
For those who aren't a part of the research community yet, IITMRP extends opportunities to take advantage of its state-of-art facilities by booking them for events, conferences, workshops, etc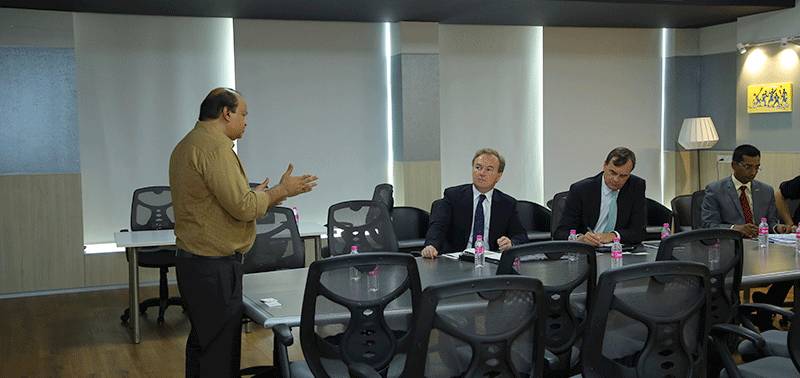 Amphitheatre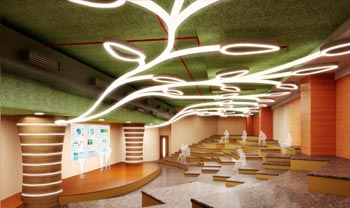 Located at the mezzanine level, the amphitheatre can seat up to 225 people and is equipped with facilities to host a wide range of events like workshops, gatherings and parties.
Auditoriums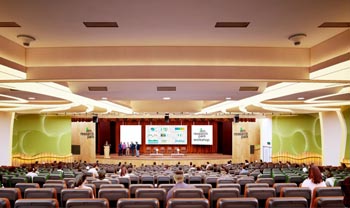 Equipped with a top-notch audio system, a microphone system, the state-of-the-art digital control and audio and video conferencing facilities, the 900-seater auditorium can be configured to host everything from conferences and seminars to music concerts and cultural events. It is complemented by an 8000 square feet pre-function area and an Al-fresco terrace. Additionally, our mini auditorium serves for smaller events hosting upto 120 people.
Conference Halls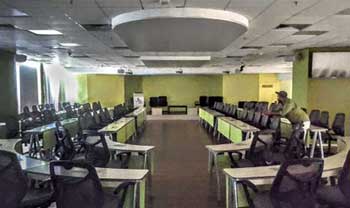 With seating capacity ranging from 20 – 150, our Conference Halls can be configured for a host of events and are equipped with only the best-in-class AV technology like video conferencing facilities to ensure a glitch-free event experience for you.
Discussion Rooms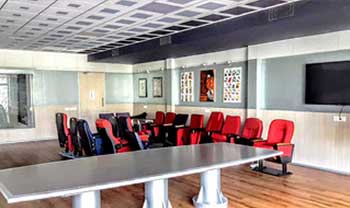 Private formal spaces customised to host a range of groups, our Discussion Rooms are equipped with video conferencing to provide you with an uninterrupted experience for one-on-one discussions.
Elements Lounge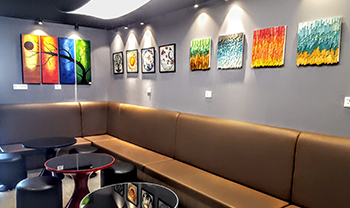 Nothing short of a visual treat, this 1550 sq ft space overlooks the skyline of the city – a perfect space to catch a breath of fresh air and make way for fresh ideas.
Exhibition Halls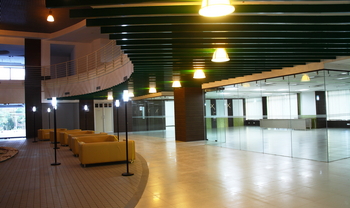 With seating capacity ranging from 125 – 250, our Exhibition Halls are equipped to host a wide range of events.
Games Lounge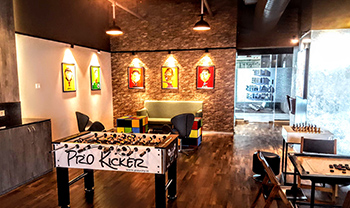 Spread over 1200 sq ft, find interactive board games, challenging mind games, a stocked pantry and semi-formal meeting rooms designed to drive action and get work done.
Private Dining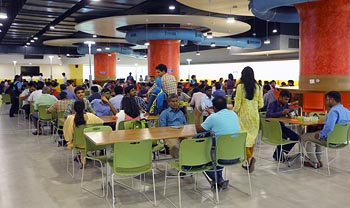 Offering a wide range of cuisines, choose between the 75 seater dining space or the more private 20 seater space.
Secret Garden Lounge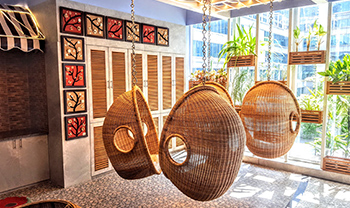 Furnished with vibrant, quirky elements like swings and a thinking pod, this is a 660 sq ft space to catch elusive ideas and draw inspiration.
Thalaivar Lounge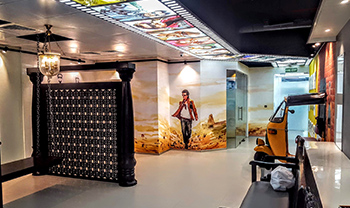 Capturing the identity of our city, this 1000 sq ft space includes a boardroom and a discussion space to discuss your superstar ideas in comfort.