Incubate
Nurturing innovation and the spirit of entrepreneurship is an ideal intrinsic to IIT Madras. Located on the bustling IITMRP campus, the IIT Madras Incubation Cell as the nodal incubator and other industry-specific incubators have been set up to realise this goal. To this date, it has incubated about 200 ventures founded by students, faculty, staff and alumni of IIT Madras and R&D partners across multiple sectors.
IIT Madras Incubation Cell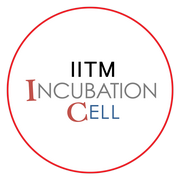 IITM Incubation Cell (IITMIC) is the umbrella body for nurturing and overseeing innovation and entrepreneurship at IIT Madras. IITMIC seeks to nurture technology and knowledge-based ventures through its start-up phase by providing the necessary support. The scope of support is broad-based, and covers technologies/IP developed wholly at IITMRP or partly through collaborations elsewhere. Having started operations at IIT Madras Research Park, it is recognised as a Technology Business Incubator (TBI) by NSTEDB, GOI.
Bio-Tech Incubator
Its objective is to foster Indian biotech innovation and entrepreneurship while aiming to enhance R&D capabilities of startups and SMEs.
Med-Tech Incubator
A joint initiative of IIT Madras and the Department of Biotechnology, its vision is to develop technologies that create impact and drive innovation in healthcare and be a leader known for technical excellence and collaborative spirit.
Rural Technology and Business Incubator (RTBI)
The RTBI is driven by a mission to design, pilot and incubate scalable business ventures with a rural focus, encompassing education, health, agriculture, financial inclusion, vocational training, micro-enterprise development and technology solutions appropriate to rural needs.