Centres Of Excellence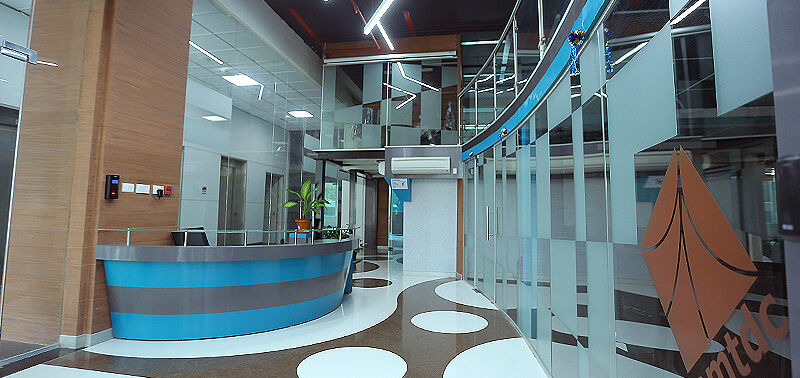 Instituted to offer guidance and resources to R&D centres, startups and to propel path-breaking research, the Centres of Excellence at IITMRP:
Partner with companies to perform specific research
Partner with startups
Share their lab resources with partners and startups
Advanced Manufacturing Technology Development Centre (AMTDC)
Created with support from the Department of Heavy Industry, Government of India in collaboration with Indian Machine Tools Manufacturers, AMTDC was set up to realise industry-academia collaboration to offer solutions for developing advanced technologies in the capital goods manufacturing sector.
Centre for Battery Engineering and Electric Vehicles
Initiated to explore batteries as an alternative to polluting fuels, Centre for Battery Engineering and Electric Vehicles (CBEEV) collaborates with OEMs to understand challenges battery offers as a source of fuel and creates solutions for them. Electric vehicles and studying the impact of partial charge-discharge cycles on battery life are CBEEV's areas of focus.
Centre of Excellence in Wireless Technology (CEWiT)
A public-private initiative, CEWiT strives to make India a leader in research, development, and deployment of wireless technology. The proud owner of 18 international patents, CEWiT wants to assist public institutions in policy-making, spectrum management, regulation and play a significant role in the Indian wireless industry.
Centre for Urbanization, Buildings, and Environment (CUBE)
Centre for Urbanization, Buildings, and Environment (CUBE) uses technology to address practical challenges while creating actionable solutions with a specific focus on Housing and Construction, Smart Cities, Urban Planning & Transportation and Environmental Sustainability.
Deakin-IIT Madras Centre Of Excellence In Advanced Materials And Manufacturing
Built on the partnership of Deakin University and the departments of Metallurgical and Materials Engineering and Mechanical Engineering of IIT Madras, this centre's research interest includes materials science and engineering. Recently, this bilateral CoE received the prestigious AISRF grant for developing a new class of alloys.
Healthcare Technology Innovation Centre (HTIC)
HTIC, a joint initiative of IIT Madras and the Department of Biotechnology, Government of India is engaged in multidisciplinary research. With a vision to create impact and drive innovation in healthcare, it has taken giant strides by creating a mobile cataract surgical unit with Sankara Nethralaya.
International Centre for Clean Water
Established to address the giant global water crisis looming over the near future, the International Centre for Clean Water (ICCW) focuses on creating a sustainable future by working towards making clean water accessible to all. One of its main objectives is to harness nanotechnology to create more avenues of clean water for society.