Board of Directors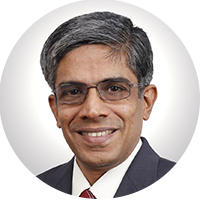 Prof. Bhaskar Ramamurthi
Director – IIT Madras
Prof. Bhaskar Ramamurthi received his BTech in Electronic and Electrical Engineering from IIT Madras in 1980, and his MS and PhD in Electrical Engineering from the University of California at Santa Barbara, USA in 1982 and 1985 respectively. After working at AT&T Bell Laboratories for a couple of years, he joined the faculty of IIT Madras, his alma mater, in 1986. He took over as Director, IIT Madras in September 2011.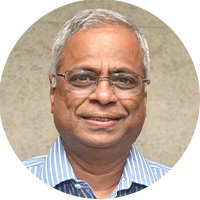 Prof. Ashok Jhunjhunwala
Faculty – In-Charge
Dr. Ashok Jhunjhunwala received his B.Tech degree from IIT, Kanpur, and his MS and PhD degrees from the University of Maine. From 1979 to 1981, he worked as an Assistant Professor with the Washington State University. Since 1981, he has been teaching at IIT, Madras, where he leads the Telecommunications and Computer Networks group (TeNeT). This group works with industry in the development of technologies relevant to India. It has incubated several technology companies which work in partnership with the TeNeT group to develop Telecom and Banking products for Indian Urban and Rural Markets. He chairs Rural Technology and Business Incubator (RTBI) at IIT Madras and Mobile Payment Forum of India (MPFI).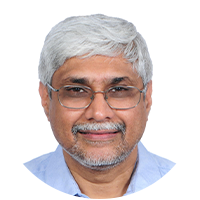 Prof. Ravindra Gettu
Dean, IC&SR, IIT Madras
Prof. Ravindra Gettu is currently the Dean of Industrial Consultancy and Sponsored Research (IC&SR). He is a Professor at the Department of Civil Engineering. His research interest is studying the behaviour of concrete with shrinkage reducing admixtures.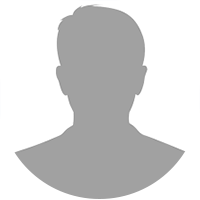 Thiru Hans Raj Verma,IAS
Secretary to Govt. of Tamil Nadu
Secretary to Govt. of Tamil Nadu, Information Technology Department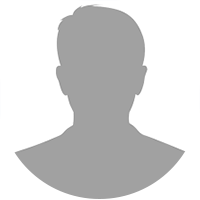 Dr. Atulya Misra, IAS
Secretary to Govt. of Tamil Nadu
Secretary to Govt. of Tamil Nadu, Revenue and Disaster Management Department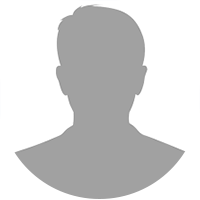 Thiru N. Muruganandam, I.A.S
Secretary to Govt. of Tamil Nadu
Secretary to Govt. of Tamil Nadu, Industries Department and Additional Principal Secretary to the Government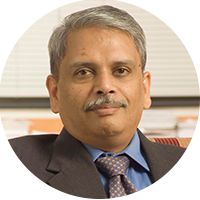 Mr. S. Gopalakrishnan
Co-founder, Infosys
Mr Senapathy "Kris" Gopalakrishnan served as the Vice Chairman of Infosys from 2011 to 2014 and as the Chief Executive Officer and Managing Director of Infosys from 2007 to 2011. Kris is one of the co-founders of Infosys. Recognized as a global business and technology thought-leader, he was voted the top CEO (IT Services category) in Institutional Investor's inaugural ranking of Asia's Top Executives and selected as one of the winners of the second Asian Corporate Director Recognition Awards by Corporate Governance Asia in 2011.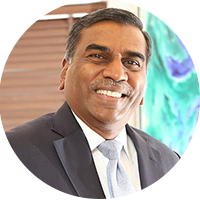 Mr. M.M. Murugappan
Vice Chairman, Murugappa Corporate Board
M M Murugappan is the Vice Chairman of the Murugappa Corporate Board. He is the Chairman of Tube Investments of India Ltd, Carborundum Universal Ltd, Wendt India Ltd, and Murugappa Morgan Thermal Ceramics Ltd.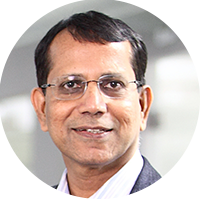 Mr. B. Santhanam
Managing Director, Saint Gobain Glass India
Mr. B. Santhanam (1978 BT CE) is the Managing Director of Saint Gobain Glass India, Chennai.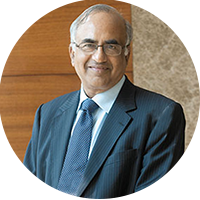 Mr. S. Mahalingam
Former Executive Director and CFO of Tata Consultancy Services Ltd
Mr. Seturaman Mahalingam joined TCS in 1970. Throughout the 40 years of career in TCS, he was able to witness all aspects of its operations and growth. In 2003, Mahalingam was appointed the TCS Global CFO, and as the company's Executive Director in 2007.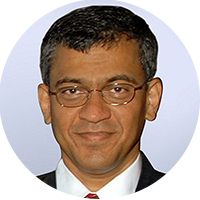 Mr. Gopal Srinivasan
Chairman & Managing Director, TVS Capital Funds Ltd.
Gopal is the Chairman and Managing Director of TVS Capital Funds Limited, an enterprise that launched an India focused growth private equity fund. Its vision being developing and nurturing India's mid-cap businesses into world-class companies.